We take relationships seriously
Buying a new home is a life-changing decision. Our personalized service earns us great reviews, new friends, and plenty of referrals.

Louis Aparicio
317.710.2268 NMLS #144043
I've been helping people find loans for their homes since 1998. I specialize in loans for Professionals (Physicians, Dentists, Pharmacists, Veterinarians, Optometrists, and Attorneys) as well as loans for the First Time Homebuyer. I am fluent in English and Spanish

John Lehner
317.507.3478 NMLS #861007
John is a 20-year veteran of the mortgage and banking industry in Indiana. One thing he has learned is: "To say you care is one thing; To show that you care is quite another." Buying or selling a home can be a stressful endeavor. My goal is to address your needs, relieve you of your concerns and protect/guide you in your financial decisions.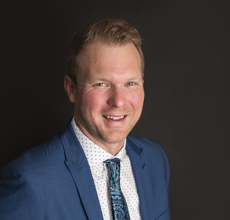 Mike Wickham
317.576.4115 NMLS #505614
As a licensed Loan Originator in Indiana, I am very proud to represent Caliber Home Loans providing the best customer experience possible. I welcome the opportunity to guide you through the loan process and select the loan program that best suits your needs. During my 13 years of experience in the mortgage industry, I have shared my expertise to assist thousands of families with responsible and affordable home financing.
Contact us
We're here to help! Regardless of whether you are a first time buyer or a seasoned seller, you deserve quality respect and experience. Call or email today for the help you need.
1425 E 86th St. Ste 200
Office 317.735.9900
Fax 317.536.3722